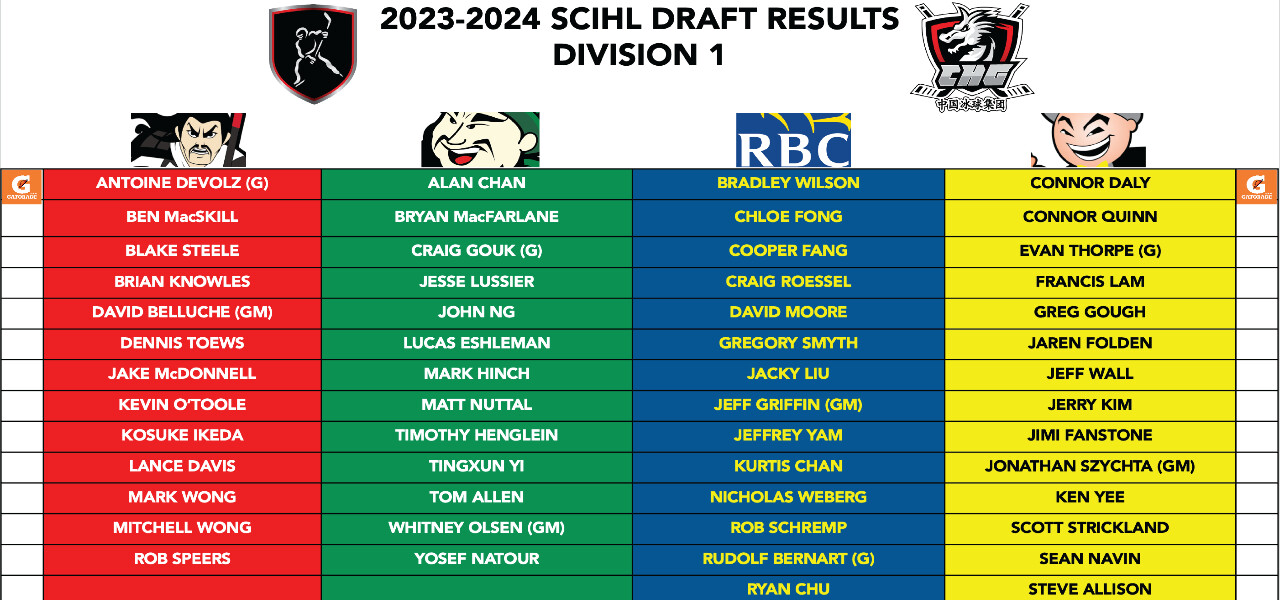 2023-2024 SCIHL Division 1 Draft Results
September 8th, 2023
The annual SCIHL player draft for the upcoming 2023-2024 season took place this past Friday at the China Hockey Group (CHG) office.
Teams are all set for Division 1 - teams will have new jersey designs for the coming season which kicks off on October 5th @ the Discovery Bay Ice Rink located in Discovery Bay
OPENING NIGHT GAMES:
1. RBC Lions vs Manulife Aces @ 8:15pm
2. AsiaXpat Warriors vs HKBN Tycoons @ 9:15pm
Come out and join us as we start another season for the Coolest Game in Asia!
Remember to find us on:
1. Facebook - SCIHL League (submit a friend's request)
2. Twitter - @OfficialSCIHL
3. iPhone & Android App - "SCIHL" (pull down the screen a few seconds for updates)
For the latest scores, statistics, and game schedule.
4. Instagram -
www.SCIHL.com
5. Website -
www.SCIHL.com